CELEBRATING OVER
OF PRACTICE
A New Approach To Healthcare
At Atlantic County Family Spine - Atlantic City, we address the cause of your pain, not just the symptom. We believe that education is a big part of your success. Call today!
Chiropractor Atlantic City NJ
At Atlantic County Family Spine - Atlantic City our Atlantic City NJ chiropractors, Dr. Anthony Holvick, Dr. Karen Callaghan, Dr. Tony Holvick, and Dr. Matthew Harrison have enjoyed over 25 years in practice together. We are now 4 offices and 7 doctors strong. We added the Atlantic City location in 2009. Dr. Karen Callaghan speaks Spanish and there was a need for a Spanish speaking chiropractor in Atlantic City. Atlantic City is filled with many casino workers, police and fire fighters, teachers and Local 54 workers and it is important to be able to provide outstanding care for all of these people in need. We treat patients from babies to 95+ years old. Some of the conditions we treat are headaches, neck pain, back pain, sciatica, shoulder pain, hip pain and most importantly we treat patients who are pain free and are working to stay healthy.
Dr. Anthony Holvick chose to become a chiropractor in Atlantic City after growing up and working on a farm with his family. He went to school locally at Stockton University. Upon graduation from Stockton he went on to study chiropractic at Life University in Georgia, which is where he met Dr. Karen Callaghan. Dr. Karen Callaghan is from Chicago and she was introduced to the field of chiropractic while working for the Chicago White Sox. After witnessing several of the baseball players get adjusted and immediately return to playing the game she knew chiropractic was the right profession for her. After they both graduated from Life University they decided to open up in Galloway as it was a growing area with a large community of people that would benefit from chiropractic care.
---
Welcome to
Atlantic County Family Spine - Atlantic City
The office is located at 1125 Atlantic Ave #106 in Atlantic City. The closest cross street is Atlantic Ave and North Carolina Ave.  We are across the street from the Atlantic County Court House.
Throughout the 25 years in practice Dr. Karen Callaghan and Dr. Anthony Holvick have strived to deliver outstanding chiropractic care to all of their patients. They also realize and focus on service to their patients.  They work hard to perform an excellent exam, order x-rays as necessary, educate their patients on their conditions and explain in detail the plan to help their patients achieve maximum health.
They have years of experience in treating patients with injuries from sports related accidents, motor vehicle accidents and slip and falls.  They also treat many patients that don't exactly know how their pain began but need to get relief. Some of the conditions we treat are headaches, neck pain, back pain, sciatica, shoulder pain, hip pain and most importantly we treat patients who are pain free and are working to stay healthy.
Chiropractic is a safe and effective way to help patients restore and maintain health.  Thomas Edison stated "The doctor of the future will give no medication, but will interest his patients in the care of the human frame, diet and in the cause and prevention of disease. ~" We would like to help you with realigning your spine and with the prevention of disease in your body.
In order to schedule an appointment with our office please call (609) 428-6499 we will be happy to get you in immediately to help you with your pain and get you back on track to health.
Common Symptoms Chiropractic May Help...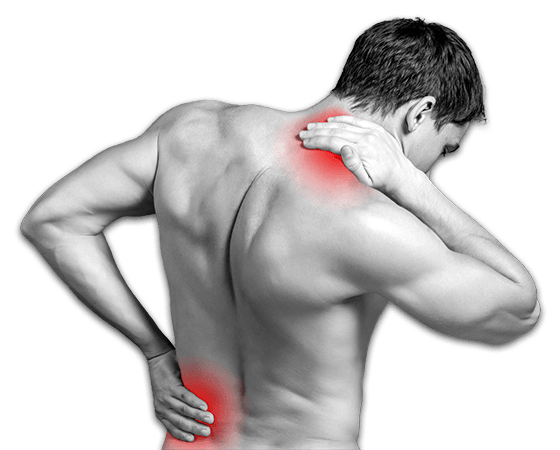 Chiropractic SCIENTIFICALLY EXPLAINED

A concise scientific explanation of chiropractic is that adjustments directly affect musculoskeletal structures by reducing pain and increasing joint motion.

Musculoskeletal structures include ligaments, muscles, joints, joint capsules, and surrounding myofascial tissues. Aside from this direct benefit, the autonomic nervous system is indirectly affected by the down regulation of the sympathetic nervous system (fight or flight system), and promotion of the para-sympathetic nervous system (rest and repair system).

This is done through the effect that chiropractic adjustments have on joint capsules and the body's proprioception mechanism (sense of where one is in space), through the mechanoreceptors (provide information regarding mechanical changes within the body), in the joints and periarticular tissues (tissue surrounding the joint).

Chiropractic Care and Your Health

Chiropractic is a profession within the health care field that deals with the neuro-musculoskeletal system of the human body. A chiropractor will diagnose, as well as help prevent, injuries and disorders of the nerves, muscles, and bones.

While we will diagnose and treat these resultant injuries and disorders, the main objective is the removal of nerve interference allowing the body to heal itself without invasive procedures and/or drugs.

As would be the case with any other field of care, our patients at Atlantic County Family Spine - Atlantic City receive a thorough consultation including history and examination of their major complaint. After considering possible causes of the patients' condition a diagnosis is established and a treatment plan is created.