CELEBRATING OVER
OF PRACTICE
A New Approach To Healthcare
At Atlantic County Family Spine - Galloway, we address the cause of your pain, not just the symptom. We believe that education is a big part of your success. Call today!
Welcome to Atlantic County Family Spine - Galloway. Both Dr. Anthony Holvick and Dr. Karen Callaghan have enjoyed over 25 years in practice together. We are now 4 offices and 7 doctors strong, our first location was right here in Galloway and we have been fortunate to treat so many people from the Galloway, Absecon, Pleasantville, and surrounding area. We treat patients from babies to 95+ years old. Some of the conditions we treat are headaches, neck pain, back pain, sciatica, shoulder pain, hip pain and most importantly we treat patients who are pain free and are working to stay healthy.
Dr. Anthony Holvick chose to become a chiropractor in Galloway NJ after growing up and working on a farm with his family. He went to school right here in Galloway at Stockton University. Upon graduation from Stockton he went on to study chiropractic at Life University in Georgia, which is where he met Dr. Karen Callaghan. Dr. Karen Callaghan is from Chicago and she was introduced to the field of chiropractic while working for the Chicago White Sox. After witnessing several of the baseball players get adjusted and immediately return to playing the game she knew chiropractic was the right profession for her. After they both graduated from Life University they decided to open up a chiropractic office in Galloway as it was a growing area with a large community of people that would benefit from care.
Atlantic County Family Spine - Galloway
The office is located on Route 9, (New York Ave.) across from Seaview Country Club. The nearest cross road is Route 9 and Jimmie Leeds Road.
Throughout the 25 years in practice Dr. Karen Callaghan and Dr. Anthony Holvick have strived to deliver outstanding chiropractic care to all of their patients. They also realize and focus on service to their patients. They work hard to perform an excellent exam, order x-rays as necessary, educate their patients on their conditions and explain in detail the plan to help their patients achieve maximum health.
They have years of experience in treating patients with injuries from sports related accidents, motor vehicle accidents and slip and falls. They also treat many patients that don't exactly know how their pain began but need to get relief. Some of the conditions we treat are headaches, neck pain, back pain, sciatica, shoulder pain, hip pain and most importantly we treat patients who are pain free and are working to stay healthy.
Chiropractic is a safe and effective way to help patients restore and maintain health. Thomas Edison stated "The doctor of the future will give no medication, but will interest his patients in the care of the human frame, diet and in the cause and prevention of disease. ~" We would like to help you with realigning your spine and with the prevention of disease in your body.
In order to schedule an appointment with our office please call (609) 748-0222, we will be happy to get you in immediately to help you with your pain and get you back on track to health.
Common Symptoms Chiropractic May Help...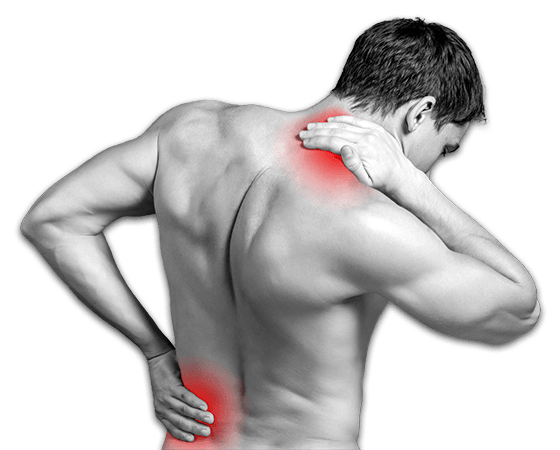 INDIVIDUALIZED TREATMENT PLAN

Our team works directly with the spine to remove any interference that may be preventing the body to heal itself and to restore natural processes within the body.

Like all other areas in health care, new patients will undergo a consultation that involves reviewing past and current health conditions, medications and surgeries as well as a physical examination. Once this process is completed our team will use all of the information to establish a diagnosis and create an individualized treatment plan.

Why Chiropractic Care?

Most people think that a chiropractor pops, cracks or snaps back pain away, but there is so much more to the profession. In 1895 the first chiropractic adjustment was delivered to a man that had lost the ability to hear in one of his ears.

Following an adjustment to his spine the man explained that his hearing had been restored. While this is not the most common result of chiropractic care it is an example of one of the many conditions chiropractic care has helped over the last century.